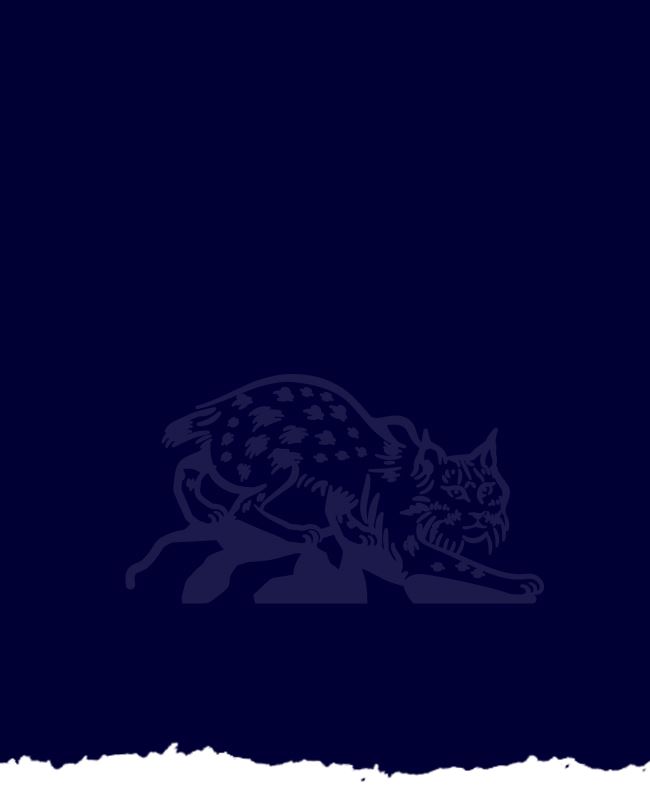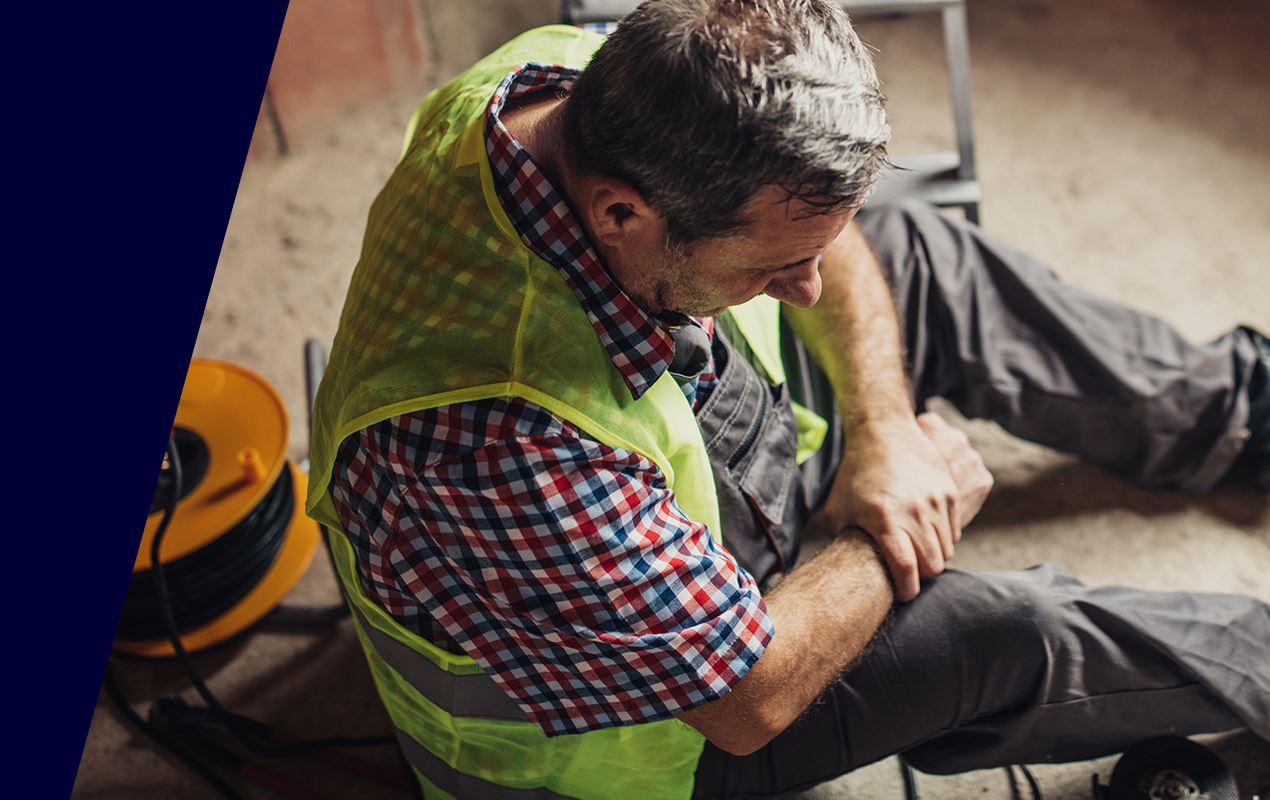 Lexington Workers' Compensation Lawyer
Lexington Workers' Compensation Lawyers
Handling Claims for Injured Workers
​A serious workplace injury could lead to a complicated workers' compensation claim. To prepare yourself and your case for anything that could come your way, team up with Kentucky Injury Law Center. We are a local team in Lexington that proudly stands up for workers from all walks of life and who are employed in all sorts of industries.
---
Dial (270) 423-0023 to get a FREE case evaluation with our Lexington workers' compensation attorneys.
On This Page:
Workers' Compensation Benefits
The premise of workers' compensation is that you can get benefits after a workplace accident without worrying about having to prove that you did nothing wrong. This system is contrary to civil injury claims that require you to prove that another party caused your accident and injuries with convincing evidence. In fact, you can admit to causing your workplace accident due to a lapse of judgment without invalidating your claim.
Benefits that you can get through workers' compensation include:
Full medical treatment coverage
Disability pay if unable to work
Vocational rehabilitation courses
Lump-sum settlement for other damages
A "disadvantage" of workers' compensation in Kentucky is that you can't sue your employer for additional damages if you get workers' comp benefits. Your employer's negligence could be the only cause of your injuries, but you would still be unable to sue them directly. For example, if your employer never installed a handrail for the steps leading up to the office and you fell, then you could get workers' compensation benefits but not file a premises liability claim.
Death Benefits Through Workers' Comp
When a workplace accident causes a fatal injury, workers' compensation can provide for the deceased's family through death benefits. Typically, death benefits will provide a portion of the deceased's wages for a set amount of time. Funeral and burial costs can also be provided through death benefits, as well as the cost of final medical care that the deceased received before death.
How Do I File for Workers' Compensation?
In order to file a workers' compensation claim you must do the following:
Report your injury to your employer immediately; they will then begin to work on filing a claim on their end and should provide you with the proper documents to fill out.
Fill out an Application for Resolution of Injury Claim (either form 101, 102, or 103), as well as any additional forms requested on the application.
Submit these forms to the Department of Workers Claims in Frankfort, KY.
After filing all of the proper paperwork via mail, you can expect to hear back from the Workers' Compensation Administration with their decision within a few weeks.
How Do Workers' Comp Claims Work?
After you have taken the steps to file for workers' compensation, the workers' compensation claim process will typically follow the below trajectory:
The Workers' Compensation Administration (WCA) will review your claim and will either approve or reject it
If your claim is approved, you will receive your compensation shortly (either in a lump-sum payment or in a structured settlement)
If your claim is denied, you will usually be given the opportunity to appeal the decision; if you haven't already hired a workers' comp lawyer at this point, it's important that you do so to ensure that your appeal has the best possible chances of succeeding
Your attorney will work to reevaluate your claim and address any concerns the WCA brought up for denying your initial claim before requesting an appeal
Is It Really Worth Getting a Workers' Comp Attorney?
There are a number of reasons you may want to consider hiring a work injury lawyer to represent you, rather than handling the workers' compensation system on your own. Not only are your chances of success higher when working with an attorney, but you can also rest easy knowing that you are being guided through the process by a seasoned professional. Our team can help by handling the following on your behalf:
Ensuring you have all the proper forms filed correctly and on time
Compiling sufficient evidence to support your claim by demonstrating that your injury happened at work and that it caused serious damages
Explain and help defend your rights as a worker
Ensure that you receive fair compensation for your injuries and don't receive less than you deserve
How Do Workers' Comp Lawyers Get Paid?
Our firm offers legal representation on a "contingency fee" basis. That means that you don't pay anything up-front. Our team will work on your case and fight to get you the compensation you deserve. If we win your claim and obtain compensation for you, we receive payment as a percentage of that compensation. If we aren't able to recover compensation for your injuries, we don't get paid. This system helps ensure that your attorney will work hard to recover maximum compensation on your behalf.
Can an Insurer Deny Your Workers' Comp Claim?
Even though workers' compensation is supposed to be a no-fault system that makes it simple to get benefits, insurance companies can and do look for ways to deny a claim. Don't be shocked if your claim encounters some form of interference from the insurance company. It isn't personal, they just want to save their profit margins.
Reasons for a workers' comp claim denial can include:
Injury did not happen due to a job-related duty
Not enough information was provided when the claim was filed
Claim was filed after the statute of limitations
Claimant is accused of faking or intentionally causing their injury
Kentucky Injury Law Center has a long history of working on complex personal injury cases. We can use the insight we have gained from our practice experience to readily challenge workers' comp claim denials, too. We'll work diligently to make certain you get the coverage and benefits you deserve.
Is There a Time Limit On Workers' Comp Claims?
Kentucky has a 2-year statute of limitations for filing a workers' compensation claim. That means that if you wait more than two years to file your claim, you forfeit your right to pursue compensation. This doesn't mean that you should wait a year or two before filing, rather, to ensure that your claim has the greatest chance of success you should work to file a claim immediately after your injury has occurred.
Related Reading:
Have more questions? Check out some of our latest blog posts! If you need additional help with your workers' comp claim you can reach out to our team today for a complimentary consultation.
---
You have nothing to lose! Contact our Lexington workers' comp attorneys today for excellent legal representation and compassionate experience.
The Kentucky Injury Law Center Promise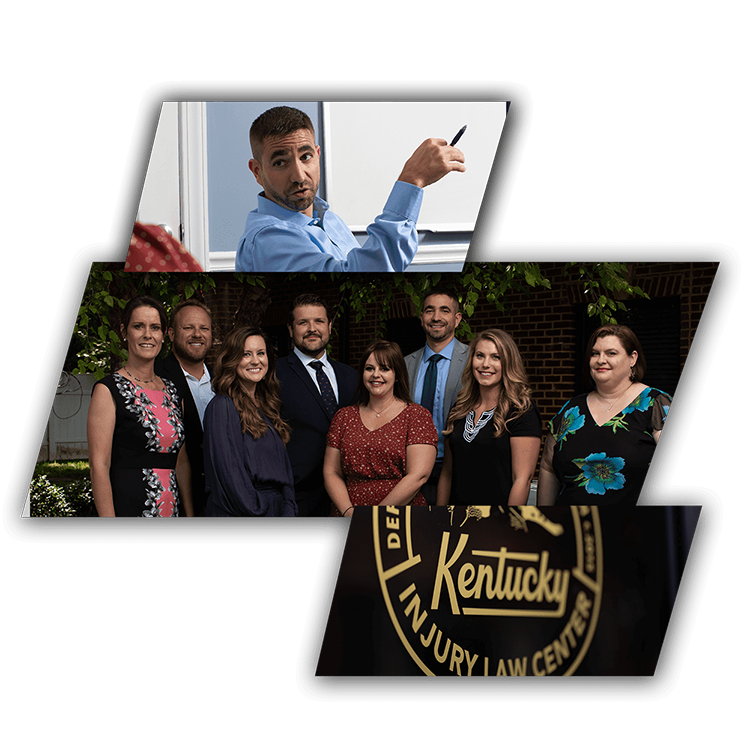 We Will Work Tirelessly on Your Behalf

We are hard-working trial lawyers fighting for hard-working Kentuckians, and we understand the importance of fighting to maximize your recovery.

We Will Always Keep You Informed

The legal process can be long and confusing. We will be sure to keep you and your loved ones informed about your case during every step.

We Learn Your Story, Not Just Your Case

It is our mission to treat each of our clients as humans first and clients second. When you come to us, we don't treat you like a number, we treat you as a person.
We Help Kentucky
Only Pay if We Are Successful